Recommendations for students entering the workforce to be successfully employed.
I have been blessed with high-quality education since I was young, at both public and private schools. This education includes a post-high school education and a Master's degree. But, despite what many think, having a top-notch education isn't always a fast track to getting a great job immediately after graduation. 
I learned quickly after entering the workforce that a great company needs to have team spirit, and that a great employee needs to foster that spirit. After years of working for companies and now over 20 years leading my own marketing agency, I have truly learned the importance of knowing and nurturing great working environments. In this blog post I will show you what great companies have in common and how to find the right company for you.
What is "team spirit"?
You may have heard the term "team spirit" in regards to your school's sports teams, or any chapters or clubs you may be a part of. But, what does team spirit mean in a professional setting?
Great companies have leadership that understands the importance of quality of life for every member of the organization.  A company can show this through respectful and fair communication with clear work tasks and job descriptions.     
Great companies know that human capital is one of the most valuable assets that create collaboration, innovation, productivity, and efficiency. All leadership members must understand how important this is to the company to obtain great success. This is what makes up team spirit and a good leader makes it a priority to nurture that positive environment daily. 
At Cazarin Interactive, we prioritize clear communication, which forges great comradery and team spirit.  It has taken years to truly learn how to implement it effectively and sustain it daily.
My advice to young professionals is to understand this fact and create an approach that is congruent with the desire to be part of a great team.  When interviewing for jobs, search for a team that is collaborative, productive and efficient.  Aim to join a team with great spirit. This is where you will be happy and provide your best work.
Where do I fit?
Now that you know what team spirit means, you have to decide where it truly fits in your life. Not every company you apply to will be a great fit for you. You can begin by understanding your strengths and weaknesses and by taking an introspective look at what truly makes you unique. Once you have done this, you will have a stronger feeling about which organizations have your type of team spirit, and which ones don't.
If I were to go back and give my younger, newly-graduated self some pieces of advice, these would be my seven tips.
The 7 keys to a great professional life
1
Self Awareness
Understand yourself by identifying your strengths and weaknesses. How can you best contribute to a team? Understanding yourself requires being open to feedback.
2
Empathy and Communication Skills 
Understand that there are different points of view to every situation. Use humility, gratefulness, and empathy in your communication with other members of the team.
3
Balance in your Life
In order for you to be a great team player, you need to have balance. Use the 7 F's of Future, Faith, Fitness, Finances, Friends, Fun, and Family. Measure these every quarter and adjust accordingly when you see imbalances.
4
Time is a Valuable Resource
Time is a resource that can't be purchased. Time is finite. Use it in the best way possible. Create amazing memories, help others, and take care of yourself and your family. 
5
Authenticity – Be the Best Version of Yourself
Once you are able to put your ego aside, you will be able to communicate in an authentic way and interactions will be much more effective.
6
Continue to Learn
There is so much to learn. Open your mind to other possibilities, other perspectives, and find the best ways for you to learn.
7
Joy & Happiness 
Keep this always in mind: What brings you joy and happiness will guide you to make the best decisions for yourself.
Qualities of a Great Company
The more you understand and practice those 7 keys to a great professional life, your vision of a great company will become clearer. These are the main things that companies with great team spirit and camaraderie do:
Include Others: Include employees in decisions when possible.

 When employees feel included in the decision-making process, they embrace the change and help to make the transition to acceptance smooth.

Be Positive:

Always look at the positive side of any issue.

Strong Leadership: These leaders understand the importance of team spirit.

All managers at a great company understand and forge team spirit by having respect, listening skills, and proper communication.

Resiliency:

Resilient teams consistently deliver superior results. You can see this in companies that retain employees and that have built a positive reputation in the marketplace.
Final Takeaways
When someone chooses my company, Cazarin Interactive, as their marketing partner, our team becomes a part of their company as an extension of the marketing and sales department.  We understand team spirit.  We help to develop brand identity, messaging, and implement an ongoing marketing strategy that will help businesses grow in a healthy manner. If it weren't for my understanding of the 7 key values to professionalism and the importance of team spirit, Cazarin Interactive would not be the great company that it is today.
Resources: 
Question:
Do you want to utilize our Marketing Fusion (™) and see real growth in your business? Contact our marketing department today. 

Advice for those who are struggling with marketing themselves.
One of my customers recently asked me a great question – "How do I market myself effectively on the internet?" My company, Cazarin Interactive, had recently finished a website for Muhamed, a highly educated realtor. His question was a great segue into what would come next.
I believe every professional should know the basics of marketing themselves before working with a marketing agency like ours. We all have a lot of knowledge about our professions and we all come from different backgrounds and opportunities. This blog will provide you with solid background information to improve your personal brand on the internet.
Who Am I?
I am a business professional and entrepreneur who has worked hard to beat the odds. I would like to think that I know a lot, but the truth is that I continue to learn all the time.  Just when I think I know something, it changes or evolves.
My experience includes college education in Computer Science and Management Information Systems and a Masters degree from Carlson School of Business with a concentration in marketing. I am also a graduate of the Goldman Sachs 10,000 program and have read countless books about sales, marketing, and business development. I use these facts to market myself and have developed my brand based on the experiences and knowledge that I am proud to share.
I can tell you with confidence that this information is extremely valuable. I have gained this information from books, networking with business professionals, personal experience, personal interviews, high-level education, and spiritual principles.  
These are the fundamentals that any professional needs to market themself:
We as humans are complex, multidimensional individuals who seek connection with other human beings.

We connect with other people in different ways.

Physical attributes

Personal experiences

Sharing time 

Speaking the same language

Doing the same or similar sport

Affinity for activities like chess
At the center of the connection is an ability to

create an emotional bond

. The bonds that last the longest are based on:

Trust

Integrity

Mutual Respect
If you find the ability to CONNECT with others by helping them without expecting anything in return, you will create a great emotional bond and if done right, personal gratification as well.  
It is not until this key fundamental is understood that a professional can truly market his or herself. Now, to answer Muhamed's question, here are the specific tips for how to do that.
How to Market Yourself Online:
Define for yourself – what

knowledge

do you have that can help others?

How to do x

Tips for x

Story of how you became a doctor when you tried to be a plumber

Establish a

helping mindset

. Define what you will share with others. You don't have to share everything, but what you share should be helpful to another person even if you don't receive something in return.

Publish

–

Share the information and hope it can benefit others. Try to post an article at least monthly. Weekly is ideal. You can publish this information on your website, a blog, your newsletters, or share it through webinars. You should also publish the information on social media.

LinkedIn is the best social media platform to share professional information.

Twitter is a helpful tool for building one's individual brand.

Share to Facebook if it is relevant to your friends and family.

Brand yourself

: Establish a tagline. Mine is "Vision Architect" – I want to help people and companies to achieve their vision.

Focus –

The right people will gravitate towards you and you can offer your services if you are focused on a specific topic or series of related topics.

Create an awesome

email signature

. This should include the following:
Name

Title

Email address

Phone Number

Social Media Links

Links to something you offer

A quote that communicates your character

EXAMPLE:
I challenge you to ask yourself this question: What knowledge can I share that will help others?
Let us know if we can help you in any way by emailing Marketing@cazarin.com.
Resources: 
 Goldman Sachs 10,000 program application

Advice for those who are thinking about marriage or those who are struggling with their marriage.
I am not an expert on marriage, nor do I have education on the subject. However, my experience and knowledge gained during my 30 years of marriage has given me some tips that can help others.
This blog is an attempt to share this information with others in the hope that you have some tools and tips to help you in your own relationships.
This is my experience in marriage and helping others:
Married for 30 years, I have been married to an amazing person since April, 1991.  We have three wonderful daughters.


 

Church Marriage preparation.  We have helped over 10 couples prepare for marriage through our church's  marriage preparation program called "Prepare".
3. Culturally different, Our marriage is culturally and ethnically different.  My wife was born and raised in Minnesota from German and, Irish heritage.  I was born in Mexico City and, came to study to Minnesota at an early age in high school then college.  I am from Mexican and Italian heritage.  Our three daughters were born in the USA.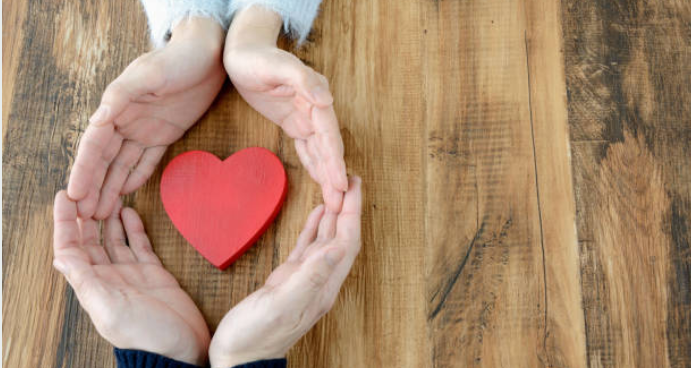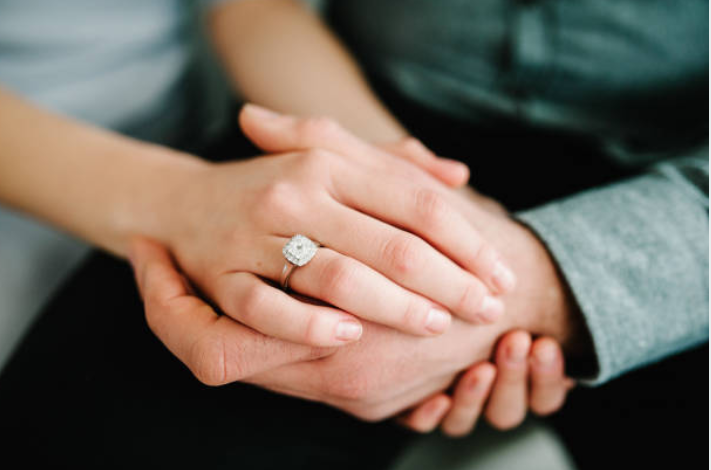 These are facts that can't be ignored.
Relationships are hard and there are always ups and downs.

About 40% to 50% of marriages in the United States end in divorce.

Although the divorce rate is dropping, too many couples will end in divorce.
A positive outlook on marriage and a set of fundamental values between one another, however, can help maintain a healthy and long-lasting relationship.
How I Formed my Outlook on Marriage as a Partnership
I was born in the 60's and grew up in the 70's under a patriarchal culture.  This culture believes that the man works and provides for the family.  The woman should stay home, take care of the house and, children, and obey the husband at all times.  Please understand this was how my parents raised me and what I saw as I grew up.  I  don't agree with this type of marriage myself today, but this was my experience.
I came to the USA as an exchange student in high school, my American parents were very different from my home country.  My American mom went out with girlfriends to bars and dancing places.  I remember a conversation my American parents had in which my mom told my dad she had gone dancing and a guy came to ask her to dance. My American dad replied with sincerity, "I hope you had a good time."  
I almost fainted because, my American dad said hope you had a good time.  I can tell you this would never happen in my Mexican culture.  That action would have been grounds for divorce in Mexico.
I was very lucky to make great friends here in the USA.  Some of those great friends included in particular the parents of one of my girlfriends, Bill and Nancy.  They influenced my views on marriage and relationships.  They gave me the principles for a marriage as a partnership. These are the fundamentals that they taught me by being around them and observing their marriage.  Bill was my friend and best man at my wedding for 25 years until he passed away, Nancy is still a friend of mine and my family:
Together we make a team.
We will help each other to be the best version of ourselves.
We will support each other at all times.
Nobody is more important  than the other person.
We will make decisions together.
Those lessons carried into my last 30 years of marriage and now my wife and I have established 10 vital pieces of advice that we share with people looking to get married or struggling with their marriage
1
Respect each other
Especially when you are upset, understand that there is a line or limit you will not cross with each other. Respect is one of the most important keys to having a successful marriage.  Once you break this, it becomes very hard to regain trust and respect.  If you feel you are starting to lose your respect for your partner during a fight.  You should walk away.
2
This is your marriage:
Remember this is your marriage and your decisions should not include outside forces, especially when one of you disagrees with a decision. Do not make decisions because your Brothers, parents, or friends did it that way.  By the time you talk to your partner, it must be your decision to bring an issue.  Never say something like this, my mother thinks we should ……  avoid this type of statements completely.  If you want to bring something your mother said, say I believe we should do ……  
3
Three days Max:
Don't be upset with each other for more than 3 days.
4
Compromise:
There will be times you will have to do something you don't want to do.  You will do it for each other.
5
Give space to each other:
Learn to give room to the other person when he or she is upset. Once the calm has come, ask what is wrong
6
Framework:
Find ways to meet each other's desires. When buying furniture, for example, finding a process that will allow each other to make a decision for both of you.
7
Memories:
Concentrate on making awesome memories.  This is the basis for a great life.  They can be as simple has having a fire in the yard, cooking an exotic meal together, or going to a beach in a different country.
8
Spiritual Connection:
Develop a relationship with God and call upon God at any time. This is a priority that should be considered for a healthy marriage
9
Roles:
Define roles within the marriage that are compatible. These roles can change but decide who does what, who cooks, whether you both work, who cleans, who takes care of the yard, etc.  Both can do everything.  It is up to you to decide.
10
Children:
Children are amazing and well worth it, just make sure you plan when and how many you want to have together.  This decision is important because marriage changes tremendously.  We waited 6 years and, had a lot of pressure to start a family early.  We are both glad we waited
Final Takeaway:
You are the architect of your own destiny.  Make the best by having very good communication with your partner.
Resources: 
Question:
What type of marriage do you have or want to have?
Let us know if we can help you in any way.